Home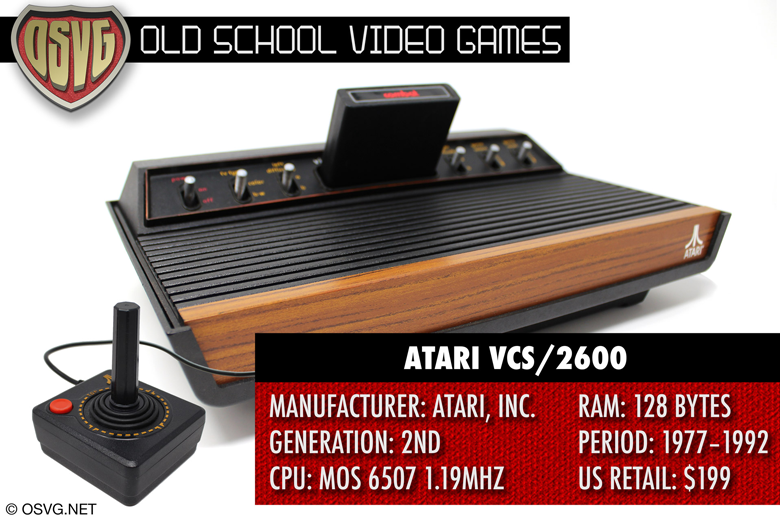 OSVG.net/OldSchoolVideoGames.net focuses on home video game console hardware and games of the 2nd-6th generation. We'll occasionally dip into the 1st generation and, as time goes on, we will most-assuredly begin to include the 7th generation.
The site includes photos, inside and out, of consoles and hardware from these periods, as well as specifications, board layouts, and commentary on the consoles, games, and the people who made them. While this sort of information is available in many places online, in various forms, OSVG's mission is to bring quality images, technical information, and history together in one pleasing package.
You can get a sneak peek: Atari VCS Light Sixer or Atari Jaguar
We hope you'll join us in our love for Old School Video Games and the preservation of their legacy. Check back soon. See the About page for more info on image use and an upcoming library of free-to-use images.
Photography and tear-downs are time-consuming, so if you'd like to be notified when content starts to appear, email info@osvg.net with the Subject like "Notify me!" This is not a mailing list and your address will only be used for this one-time notification.
NOTE: It wasn't until today, somehow, that Evan Amos's work was brought to my attention. I don't know how I've missed him considering what a huge retro nerd I am, but I have. I encourage you to have a look as it's wonderful. His book is out now. That said, while OSVG is obviously very similar in nature, I do plan to keep at this and document my collection in photos and text, as well as provide resources for the public to use. – Maggie